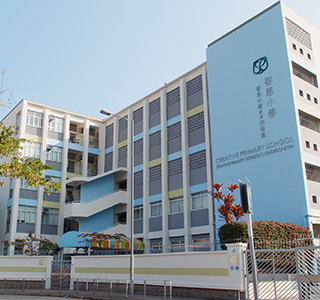 In Creative Primary School, we aimed to equip our student to face the challenges of the twentieth century increasingly globalized world. Our ultimate goal is to make our student enjoy learning, and make the learning process highly effective.
Student life at Creative Primary School is happy, positive and vibrant. Academic progress is suitably balanced with an extensive personal growth programmes aiming at educating the child in an all-rounded manner. Within our exceptionally caring and highly encouraging school environment, our ultimate objective is to help students to build their confidence and self-esteem as well as kindling their passion for learning and developing a positive outlook to life.
We are a progressing, forward-thinking school. Our curriculum integrates the best of both western and Chinese educational ideals. This has provided us a rather distinctive position in local education spectrum.
What makes our school even more special is our teachers' passion for education and the exceptionally strong sense of commitment to care for the well-being of our students, and also the strong sense of belonging of students to the school.
Our success depends ultimately on the vital ingredient, positive human relationships to take us further, going from good to great.